What's Happening with ROAR?!

ROAR has got a facility!

This is such an important and exciting step for our little organization. Without an animal services located in town, we are often called to step in when cats or dogs need help.

We will continue to use foster homes, as they are an invaluable tool when assessing, socializing, loving and caring for animals but a facility will mean we will have better resources for accommodating more animals when needed. In short, we will be able to help animals in need much more readily.

We need to raise $100, 000.

We accept donations of any amount and welcome any fundraising you may want to do for us as well. We can provide tax recipts for amounts over $20.00.

How can you donate?

- You can drop it off at the shelter - 4520 43rd Street , Rocky Mountain House, AB
- You can mail it to:
ROAR Society
P.O Box 2098 Station Main
Rocky Mountain House, AB
T4T 1B5

Hours of Operation:
Monday 1 pm - 4:30 pm
Wednesday 1 pm - 4:30 pm
Saturday 11 am - 2 pm

Here is what your donations will go towards. If you want to donate one of these amounts, you can sponsor an item and have your name
displayed next to the item you donate:

Stainless steel medium dog - $600
Stainless steel large dog - $1500
Laminated cat condo - $1000
One Room - $2000
A larger part of the building - unlimited; the sky is the limit!
---
Adoptions

Our adoption fee's are in place to help cover costs incurred to make, or keep these animals healthy. This includes but is not limited to:

Spay / Neuter For Cats and Dogs
First, Second and Third Set of Shots For Cats and Dogs
General Check-Up For Cats and Dogs
Microchip - For Dogs
Rabies - For Dogs
De-Worming - For Cats and Dogs


Although we realize that strays come free of charge, overall their costs in vet bills surpass the fee we are asking for adoption. Please see our adoption prices and comparison charts on the Dog and Cat adoption pages.

*An adoption form must be filled out when you wish to adopt a pet from ROAR*


How you can help
Volunteers are the heart of our organization. Without the countless hours they contribute, our program could not be a success. Volunteer help is always needed for :

Fostering
Emergency Fostering
Fundraising
Public Education Seminars
. . . and much more!

In addition to volunteers we gratefully accept donations:

Monetary
Dog Food / Puppy Food
Kitten Food
Covered Litter Boxes
Large Dog Leashes / Collars




---
---
Did you know?
In 7 years, one unspayed cat and her offspring can produce over 450,000 cats?!!

In 7 years one unspayed dog and her offspring can produce over 4000 dogs ?!!


Sponsors
We would like to thank the following companies for their generous contributions to the ROAR society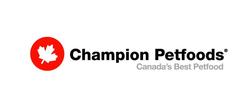 ​http://www.championpetfoods.com/
---